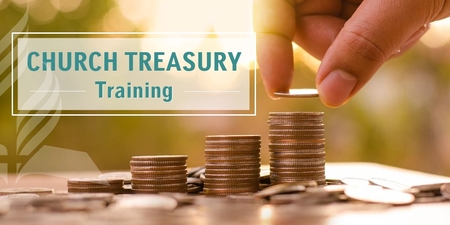 The NP2 PLC has organised a Treasury Training/Workshop to equip
Treasurers and their assistants to manage local church funds with integrity, transparency and in accordance with legal requirements and local conference guidelines.


The training will be facilitated by Claude Plaatjes (Auditor of the Cape Conference) and will be hosted at Bellville SDA Church on Sabbath 8 July 2017 from
3pm
to
5pm
.
Members in the following roles/positions are invited to attend:
Treasurers and assistants
DeaconryStewardship leadersElders
Anybody who is interested in finding out how the finances work within the church is welcome.

Training resources will be published here as soon as it becomes available. Click here for photos.



You can also refer to Moneywise (

http://

moneywise.adventist.org/

), the official Seventh-day Adventist Treasurer's Website for additional resources. The mission of the Moneywise website is to serve as a comprehensive source of resources for Seventh-day Adventist treasurers as they continue to serve Jesus Christ and the Seventh-day Adventist Church through the avenues of finance ministry.




For more information, please contact Pastor Cordell Liebrandt at 083 350 9620 or
liebrandtc@cc.adventist.org
.