2018 Camp Meeting Survey Report
We thank the members that have responded to participate in the Survey. Your time and input is appreciated.
Click here
to view the report (812KB) as of 3 August 2018.
Theme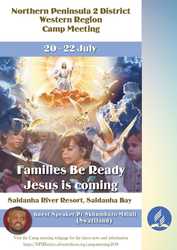 What's Happening Next
No upcoming events
Poll
What is the Camp Meeting Theme Song?