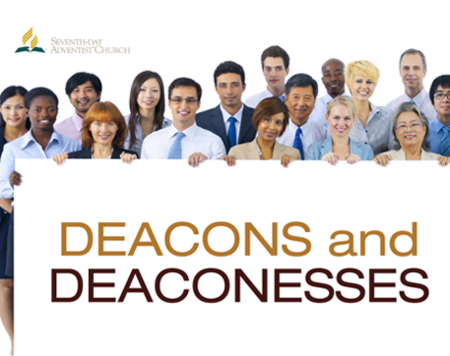 This once off training event is for any church member, especially those holding positions in Deaconry and has a passion for sharing the love of God in their local church or community.
The training is organised by the NP2 District and will take place at Bellville SDA Church on Sabbath 12 August 2017.
The work of deacons and deaconesses is multi-faceted. Here are a few examples of the main roles they perform in the local church or congregation:
- Visiting church members in their homes
- Reclaiming missing members and backsliders
- Supporting and helping the sick, the elderly, the disabled, and the bereaved

- Caring for and relieving the poor and aiding the unfortunate

- Caring for and maintaining the church property

- Teaching God's Word when situations demand it

- Serving the church in a variety of areas: the worship service, Sabbath School, the Communion service, baptismal ceremonies, funerals, and other church functions.

Resources can be found here -

http://eldersdigest.org/

deacons-and-deaconesses



Contact Ps Cordell Liebrandt at 083 350 9620 or liebrandtc@cc.adventist.or

g for more information.