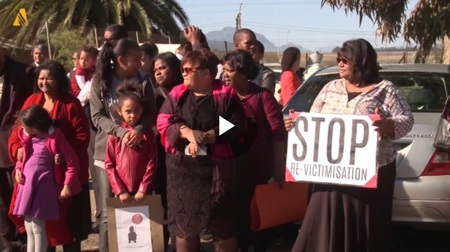 Domestic violence including Women and Child abuse needs to be tackled in a unified way by pastors, elders, Women's Ministries (AWM) and Family Ministries leaders, as well as by men's groups.
The NP2 District AWM had a successful and peaceful demonstration in Eerste River Kleinvlei. We thank all the church members for their support on Sabbath, 26 August 2017. Watch the event that has featured on the world
Adventist News Network (ANN)
today, 1 September 2017. Click on the picture above to view the snippet.
Click
here
for a video trailer on the end
it
now campaign. Click below to view more video clips received from Pastor Cordel Liebrandt.
Video 1
Video 2
Video 3
Video 4
Sign
the
petition
.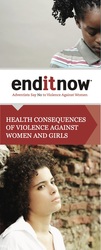 For more information, please contact Pastor Cordell Liebrandt at 083 350 9620 or
liebrandtc@cc.adventist.or
g
or
enditnow2018@gmail.com
or see the poster below.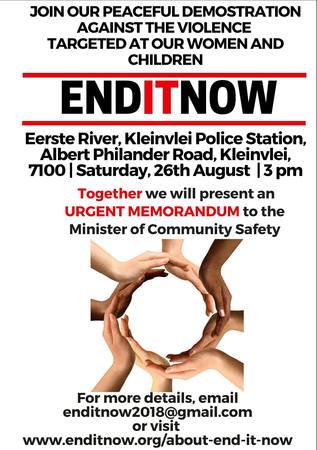 __________________________________________________________